Taxation & Accountancy Advice to Individuals & Small Businesses

Taxation Advice to Individuals and Small Businesses
The focus of your business should not be compliance and tax-related matters, but rather, the running of your business. When you started your business, it definitely wasn't for the joy of filing taxes, but, if you are without the kinds of tax and accounting support and services that are vital to most business owners, it's almost inevitable that you will waste time worrying about eventual tax issues which could potentially hinder the growth of your business.
With our support, you can get the help you need in addressing your issues - whether they are tax resolution and representation, management reporting, compliance, or general business concerns.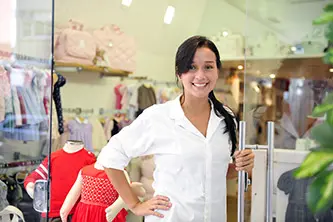 Save money and time by partnering with CTBS Partners to ensure that you know your tax requirements, we are able to resolve issues, protect your bottom line and maintain your compliance. Also, as an individual, you need to empower yourself with the freedom to run your business with peace of mind. As your tax partner, we will ensure all of your sources are covered.
Accounting Advice to Individuals and Small Businesses
Ensuring that your business picks the right accounting services is the most important decision you will ever make. Besides yourself as the owner, your accountant the next essential contact to grow and develop your business. Their significance goes beyond keeping your bills straight and processing your payroll. They can also help you by providing reliable financial advice that can benefit your business.
At CTBS Partners, we offer different accounting services for individuals and small businesses in Australia. Our team is driven by industry professionals in accounting, taxation, business services and bookkeeping. With a team of accounting professionals who include those who are CA and CPA qualified, we are ready to assist with your business at our highest level.
Our Services Include but are not limited to:
For Businesses
Preparation and maintenance of your accounts including bookkeeping.
Preparation and Lodgement of: Activity Statements, Fringe Benefits Tax Returns, Income Tax Returns, and all other aspects of Tax and ATO and ASIC compliance
Cashflow statements and projections
Business Advisory including Strategic Business advice and Financial Control Guidelines
At CTBS Partners, we not only guide and assist our clients, but we also educate our clients to ensure they have the knowledge and the understanding of how our strategies can assist in business growth.
For Individuals
Preparation and lodgement of Income Tax Returns.
Budgeting preparation and savings assistance and advice.
We specialise in Multiple Late Tax Returns.
We always relate with our clients to know what they need.
We do offer advice to our clients and we keep them up-to-date about the latest information that is available to us. Please call 02 9662 3333 to book an appointment with one of our professional accountants.
Self-Managed Superannuation Funds (SMSF)
At CTBS Partners, we have the resources, knowledge and staff to advise and help set-up and continue with your SMSF.
Nadia Gupta who is a current Director and Partner of the practice has her own individual registered ASIC Financials Services Licence (Licence No: 00125242) to ensure she has the relevant knowledge and experience in the area.

Our services include but are not limited to:
Preparation of Investment Strategy
Preparation of Fund Annual Return and Financial Statements
Preparation of workpapers for the audit
Review of Fund Deed
Preparation of SMSF's with all types of investments, including property and Bare Trusts
Preparation and advice for clients entering into Transition to Retirement
Preparation and advice for clients entering and exiting both pension and accumulation phases.