Meet The Team
Integrity & Successful Client Outcomes
The difference between CTBS, and your average accountancy firm, is the quality, and commitment of our staff.
We believe the integrity of our team drive the consistent achievement of successful client outcomes. Our clients are number 1, and so is our awesome team! Here's an opportunity for you to get to know the crew that makes CTBS so special.

Mandeep Gupta
Partner
B.Bus, NTAA, AIPA, ATI,AFA, JP​

mandeep@ctbs.com.au

02 9662 3333
Mandeep joined the CTBS Partners team in 2017. Mandeep completed his Bachelor in Business (Majoring in Accounting) in 2003 and has been working as an accountant ever since.
Mandeep is responsible for the preparation of financial reports and taxation returns for individuals, trusts, companies, superannuation funds as well as general tax & accounting enquires.
Mandeep has also has completed his Diploma in Mortgage Broking in 2017 and is also a certified Xero Advisor. He is also a Justice of the Peace.

Nadia Gupta
Partner
B.Com, C.A, AFA, AIPA, NTAA.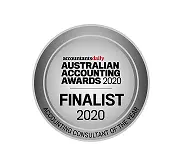 nadia@ctbs.com.au


02 9662 3333
Nadia joined the CTBS team in early 2015 and has over 10 year's accounting and taxation experience. Nadia has a Bachelor of Commerce degree, majoring in accounting from the University of Wollongong.
Nadia has been a Qualified Chartered accountant since 2011 and is a member of Chartered Accountants Australia & New Zealand, Institute of Public Accounts and National Tax and Accountants' Association. Nadia also provides Self-Managed Superannuation advice. Her Self-Managed Super Fund advice is provided under her own Australian Financial Services Licence.
(Licence No: 00125242)

Erik de Haart
Accountant
NTAA, CTA

erik@ctbs.com.au


02 9662 3333
Over 35 years experience. Erik is the founder of CTBS which he started in 1983. He has a Bachelor of Commerce from the University of NSW.
Erik is a Fellow of the NTAA. He is also a Fellow and a chartered taxation advisor with TIA.